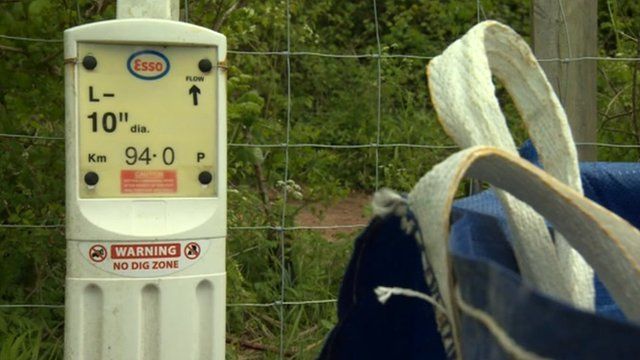 Video
Water supply fears after Shoreham oil raid
A second attempt has been made to steal thousands of litres of oil from an ultra-high pressure pipeline running under Kent and Sussex.
There are fears groundwater that feeds into the River Darent at Shoreham may have been contaminated as a result and aquifers are to be monitored for three years.
Last month thieves tried unsuccessfully to siphon off unleaded petrol from Esso's pipeline, which runs from Hampshire to Essex via Gatwick.
It follows the theft of tens of thousands of fuel last year discovered when a section of the pipe at Chevening, near Sevenoaks, was found to have been tampered with.
South East Today's environment correspondent Yvette Austin spoke to landowner John Dinnis and engineering consultant Matthew Guite.