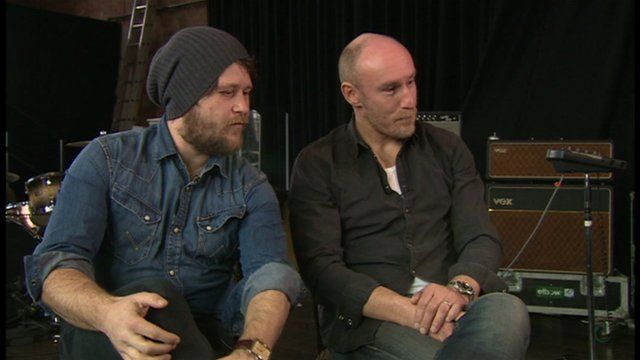 Video
School Report 2012: Elbow talk about writing Olympics theme tune
Pupils from Greater Manchester have spoken to members of indie rock band Elbow about writing the BBC's Olympic theme tune.
Students from Bury Grammar School interviewed the Mercury Prize-winning band about the track which will be used for BBC coverage of the event which starts in July.
The report is part of the BBC School Report project in which 11-16-year-old students create video, audio and text-based news items for a real audience.
BBC News' School Report Day is on 15 March.