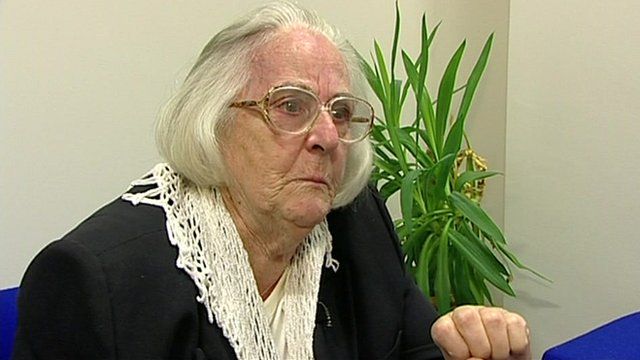 Video
Chorlton bus stop attack: 'It felt like the end of my life'
A 74-year-old woman who was stabbed in a frenzied attack at a Manchester bus stop has said she thought it was "the end of my life".
David Walters, 23, shouted "die, die!" at Maria Morrison as he stabbed her in the unprovoked attack near Southern Cemetery in Chorlton last December.
Mrs Morrison used her arms to defend herself and kicked out at Walters while shouting for help.
She said she thought she was going to die but "something told me 'no, no, you're not there yet'".