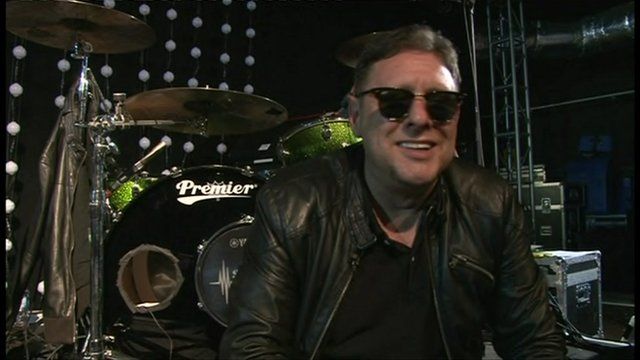 Video
Shaun Ryder: The Happy Mondays 'grow up' for reunion tour
Part of the original 'Madchester' scene, the Happy Mondays have re-formed, kicking off their two-week tour in Newcastle before coming to Manchester at the weekend.
The band were at the height of their fame when they split in 1993. Now back together, they are rehearsing for their first tour together in 20 years.
Lead singer Shaun Ryder said the band had finally grown up.