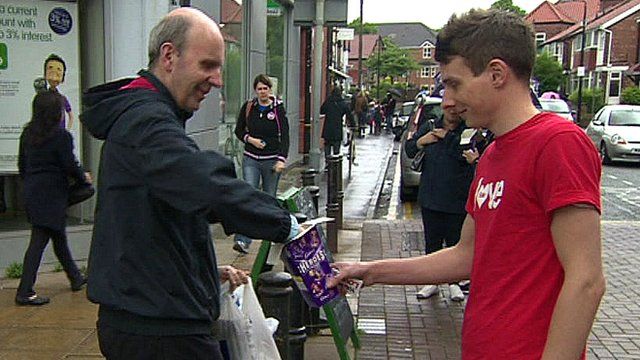 Video
People given treats for shopping in Sale
Volunteers have given flowers, chocolates and pasties to visitors to a Greater Manchester town centre to thank them for shopping there.
The Love Sale group raised £1,000 to pay for the treats to reward the shoppers for coming to Sale.
Group organiser Ben Dean said the "random acts of kindness" were to make an impact in the town and let people know that the town cared about them.