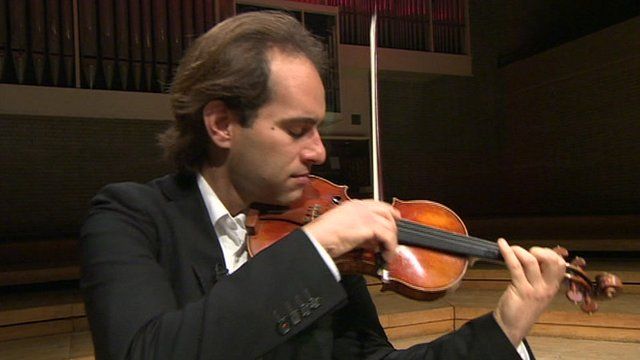 Video
Manchester Camerata violinist's Stradivarius 'honour'
A Manchester musician has said playing a 300-year-old Stradivarius violin as "one of the greatest honours a violinist can have".
The instrument, made in 1709, has been loaned to Manchester Camerata by philanthropist Jonathan Moulds for a series of concerts starting in September.
Giovanni Guzzo, the orchestra leader, said playing the violin was equivalent to having a painting by Leonardo Da Vinci.
"It is like opening your case in the morning and having one of the greatest works of art," he said.