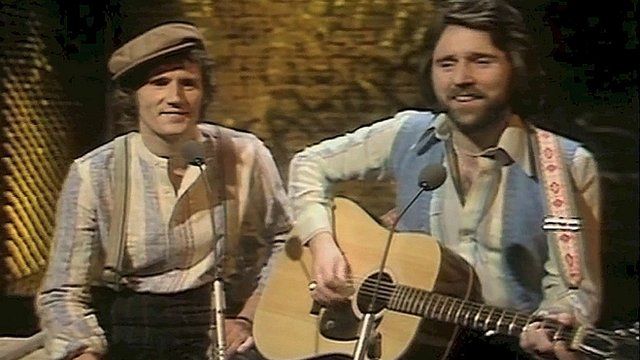 Video
Kevin Parrott says Brian and Michael were 'a bit too folky'
Brian and Michael's Kevin Parrott has revealed the duo's lack of follow-up success to their one big hit might have been because they were "a bit too folky".
The pair reached the top spot on 8 April 1978 with Matchstalk Men and Matchstalk Cats and Dogs but never had another hit.
Kevin, who played as Brian and produced the song, said: "The day before our first Top Of The Pops, Mick and me went shopping in Manchester to buy waistcoats and granddad shirts for the appearance.
"I had been in a rock band - perhaps I should have stuck with the tight jeans, knee-high leather boots and even longer hair."