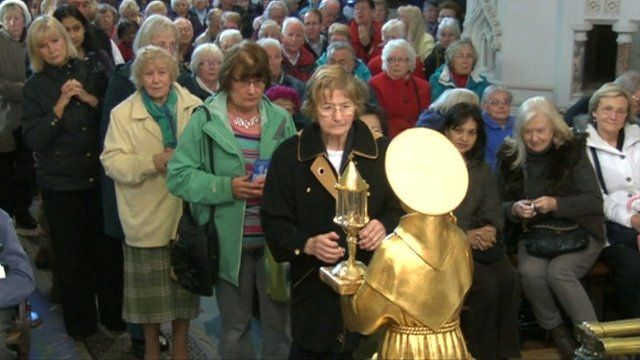 Video
Relics of Saint of Anthony of Padua visit Salford
Hundreds of people have visited a church in Salford to venerate the relics of Saint Anthony of Padua.
The relics of the 13th Century Roman Catholic saint are at All Saints Franciscan Friary in Urmston, as part of a tour of Britain and Ireland marking the 750th anniversary of their discovery.
The saint, who was a member of the Franciscan order, died in 1231.
Born in Lisbon, he was a noted preacher who is most associated with the Italian city of Padua and is one of the most popular saints in the Roman Catholic Church.