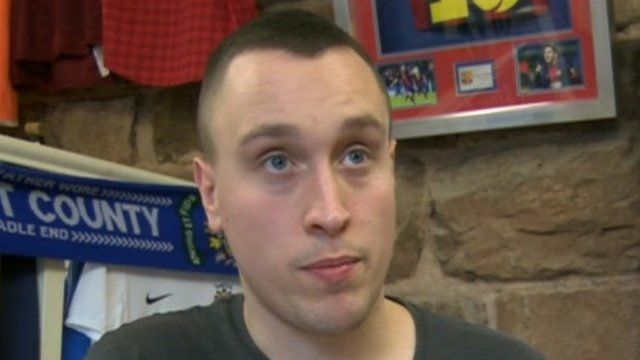 Video
Gambling addict calls for stricter rules for compulsive gamblers
A gambling addict who tried to get himself banned from betting shops has called for stricter rules to stop compulsive gamblers like himself from placing bets.
Alex Woolliscroft, 26, said no one turned him away when he left his photograph with bookies in Stockport, Greater Manchester with an instruction not to let him gamble.
The barber, who has sought and received help for his addition, said casino-style memberships should be extended to betting shops so people can be refused access to machines.
Mr Woolliscroft began gambling aged 18 and claims he once lost £700 on fixed odds machines in a five minute session.
Go to next video: Gambling addict 'had dark thoughts'