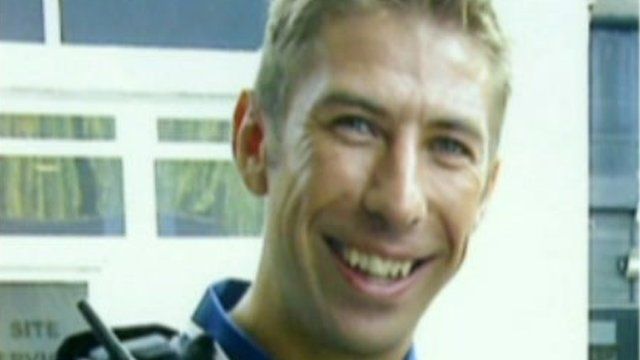 Video
PC Ian Terry death: Family say justice 'unlikely'
The family of a Greater Manchester Police (GMP) officer who was shot dead in a training exercise believe justice for him is "unlikely".
PC Ian Terry, 32, from Burnley, Lancashire, was killed in June 2008 during the police firearms training at a disused warehouse in Newton Heath in Manchester.
The Independent Police Complaints Commission (IPPC) announced two GMP officers are to face a gross misconduct hearing over PC Terry's death.
But a third officer, who has retired, will not face the hearing, the IPCC said.
PC Terry's father Roy said: "It doesn't look likely that we will get justice for Ian, which is all we really wanted.
"It's just so disappointing."
"[Ian] would be angry that the officers involved didn't have the nerve to come out and say 'well we've made a mess of this'."
An inquest in March 2010 found PC Terry was unlawfully killed.