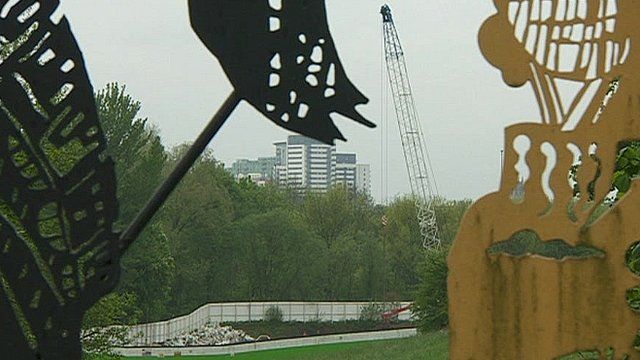 Video
Manchester City Council 'reclaim' Collyhurst landfill for housing
Manchester City Council is piloting a scheme that will see a former landfill site cleaned up and the land reused for housing.
Council leader Sir Richard Leese said the plan, for a site in Collyhurst, would aim to "see if we can reclaim all the recyclable materials, clear it up and use some of it to provide new housing and schools".
The council hopes the pilot will lead to other sites being cleared and up to 1,000 new homes being built.
Local residents have given a mixed reaction to the plan. One woman said she would be "very wary" of the plan, while another said there were already "a lot of vacant properties" in the area.
Judy Hobson reports.