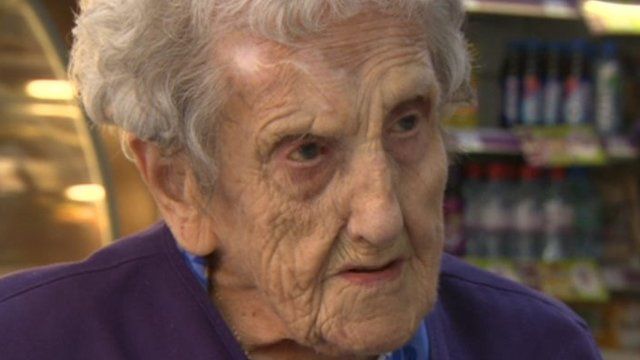 Video
Volunteer, 105, awarded for her work at Salford Royal hospital
A 105-year-old woman, inspired by her Girl Guides promise to help other people, has been awarded for her voluntary work.
Betty Lowe, from Salford, was given a special badge to mark her 40 years at the Royal Voluntary Service Cafe at Salford Royal Hospital.
The keen cake baker, who retired from her job at a launderette aged 65, said: "I've nothing to do... so I came here. I look forward to doing it."
Naomi Cornwell went to meet her for North West Tonight.