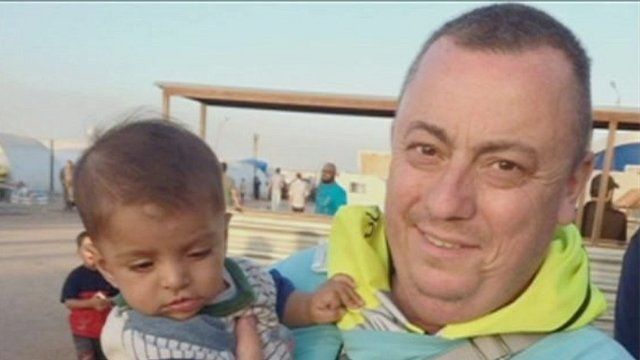 Video
Alan Henning: Why did he volunteer to help Syrian refugees?
The murder of Eccles taxi driver and aid volunteer Alan Henning in Syria by Islamic State militants was widely condemned around the world.
In a report for the BBC's Inside Out North West programme, Catrin Nye recalls meeting Mr Henning last year when he volunteered to travel to the Middle East on aid convoys.
She speaks to his relatives, friends and fellow aid workers.