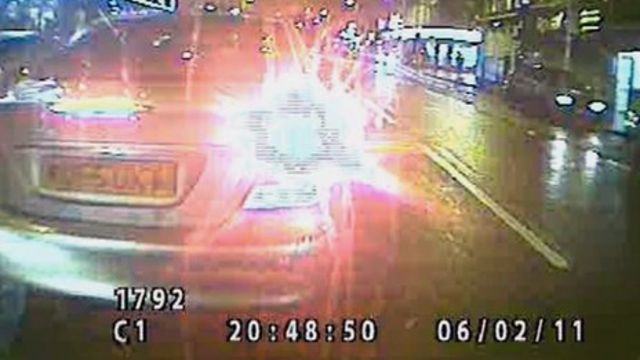 Video
Manchester bus 'cash for crash' fraudster jailed
A former bus official has been jailed for arranging a collision between a double-decker and a car in a £500,000 "crash for cash" scam.
Asan Akram helped orchestrate a crash between the bus and a Mercedes on a Manchester B road in February 2011 in an attempt to claim from insurers.
He was jailed for 16 months at Manchester Crown Court.
Tariq Iqbal, who was driving the Mercedes, was given a 12-month prison term suspended for two years.