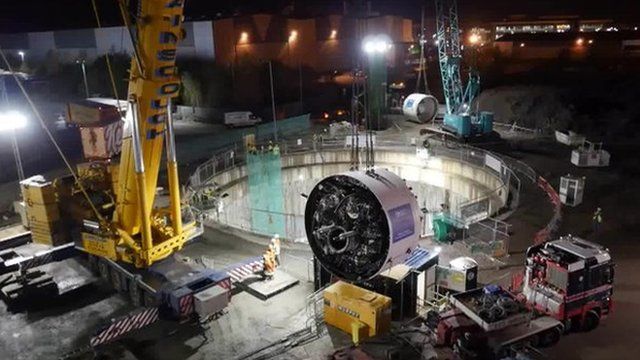 Video
Sewer project cleans up historic Manchester Ship Canal
A huge tunnelling machine has begun digging under Trafford Park as part of an engineering project to improve water quality in the Manchester Ship Canal.
The tunnel-boring machine is being used by to dig a 700m (2,300ft) tunnel to increase capacity in Victorian sewers.
United Utilities said underground chambers big enough to swallow an 11 storey block of flats have been dug at Fraser Place and Europa Way.
The 140 tonne machine will be used to connect the chambers.
The whole system will store dirty water during storm conditions, which would previously overflow into the Manchester Ship Canal, and then allow the water to be taken away for treatment.