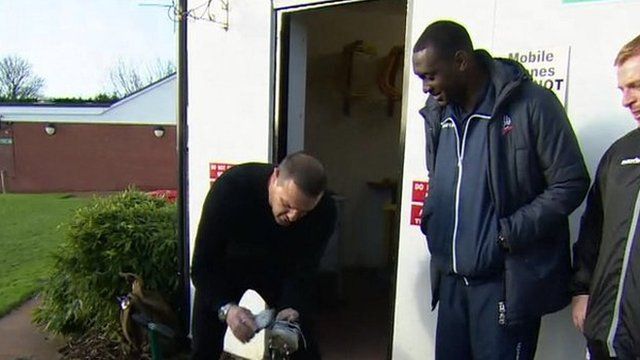 Video
Paddy McGuinness cleans Emile Heskey's boots after Twitter post backfires
Paddy McGuinness, a lifelong Bolton fan, tweeted that he would clean Emile Heskey's boots if the striker scored on his debut for the club.
The former England man, who has just signed for the club, duly found the net in Wanderers' 2-1 win over Blackburn Rovers on 26 December.
It left the comedian and presenter of ITV's Take Me Out having to keep his promise at the team's training ground.