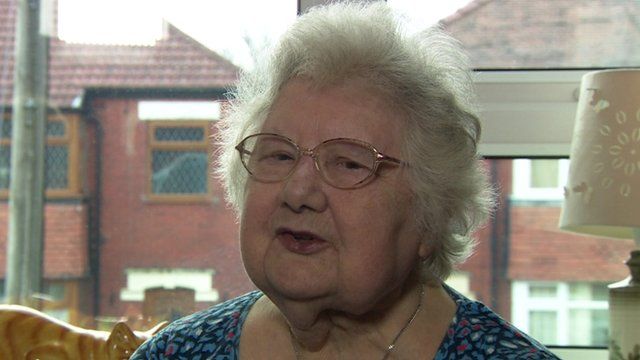 Video
Stepping Hill Hospital A&E: Woman, 85, had 10-hour wait
An 85-year-old woman has described her 10 hour wait for treatment in the A&E unit of a Greater Manchester hospital with the second worst record for patient waiting times.
Doreen O'Connell, from Reddish, Stockport, went to Stepping Hill Hospital after a fall left her with a head wound requiring stitches.
She arrived at about 22:30 GMT on 3 January but did not get treated until 08:30 the following morning - more than double the four hour target set for 95% of patients by the government.
Mrs O'Connell told BBC North West Tonight's Ian Haslam: "It wasn't a nice experience... some people were lying down sleeping on chairs."