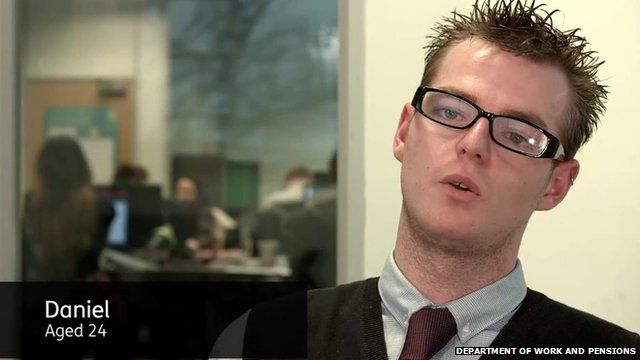 Video
Universal Credit: Government's advert for new benefits system
A man who appeared in a promotional film for the government's new Universal Credit benefit has told BBC Inside Out North West it is also riddled with computer problems and could make people destitute.
The payment replaces six different benefits - including housing benefit, job seekers' allowance and tax credits - and is currently available in nearly 100 job centres.
Daniel Pacey's criticisms come as the government announce it is introducing the Universal Credit to 150 additional job centres around the country.