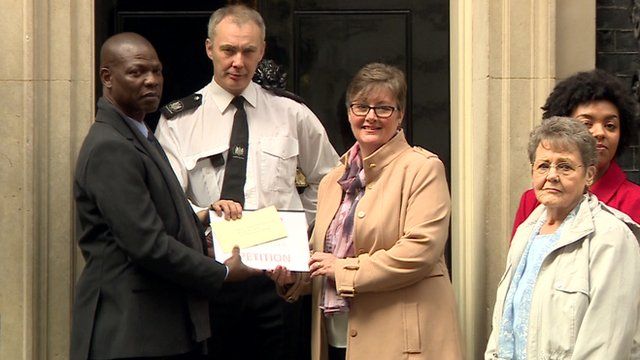 Video
Rochdale family deliver road crime petition to Downing Street
The family of a man killed by a speeding driver in Greater Manchester have taken a campaign for tougher sentences for road crimes to Downing Street.
Addil Haroon, 19, received a six-year sentence for killing 25-year-old Joseph Brown-Lartey in Rochdale in 2014.
He split Mr Brown-Lartey's car in half after driving at 80mph through a red light in a residential area.
Ian and Dawn Brown-Lartey delivered a petition signed by more than 20,000 people to the government.