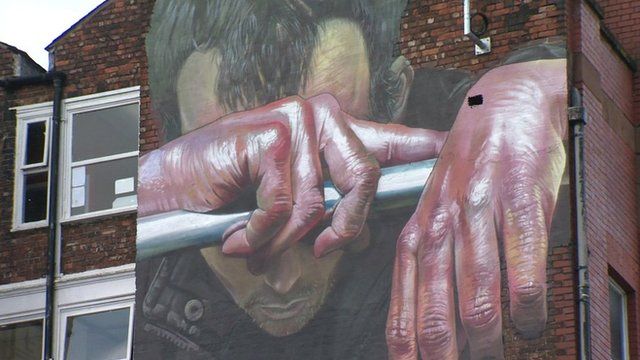 Video
Street art tackles social issues in Manchester
Manchester's Northern Quarter is being transformed with a series of street murals as part of a new arts festival called Cities of Hope.
The nine-day event, which will see giant images painted on buildings, aims to raise awareness on issues such as homelessness, disability and immigration through graffiti works.
Nine international artists from as far way as South Africa, Spain and Switzerland have been matched with a local charity for the festival.