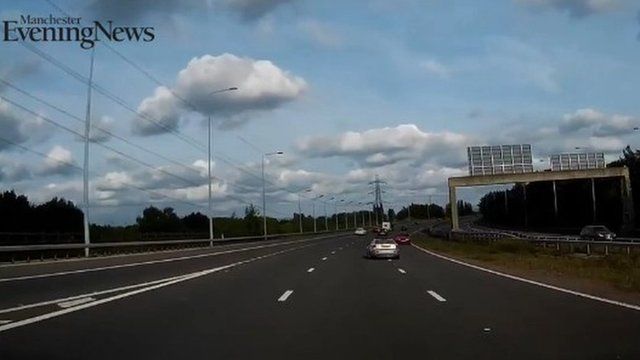 Video
Dashcam video captures M60 wrong-way driver
Dashcam footage shows a car being driven the wrong way around the M60 motorway, before later crashing.
The film, given to the Manchester Evening News by a motorist, showed a driver was forced to swerve as a man travelled anti-clockwise in the right hand lane between Cheadle and Trafford Park on Monday evening.
His red Ford Fiesta hit two vehicles before crashing. The man, who is in his 80s, suffered minor injuries.