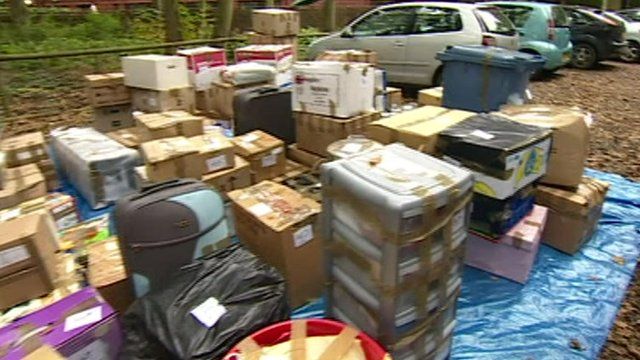 Video
Thornton hospice donations go to Honduras
Volunteers at a hospice on Merseyside have been packing a container full of donations to send to its hospice in Honduras.
The group from St Joseph's Hospice in Thornton asked the public for donations of goods needed at their facility in San Pedro Sula.
They received clothes, sheets, toys and even sewing machines and pressure cookers.
The Merseyside hospice - also known as Jospice - is one of the oldest in the country, providing care and support to terminally ill people and their families from within the Liverpool and Sefton areas.
It has hospices in Honduras, Guatemala, Peru and Ecuador and is also linked to hospices in many parts of South America, India and Pakistan.