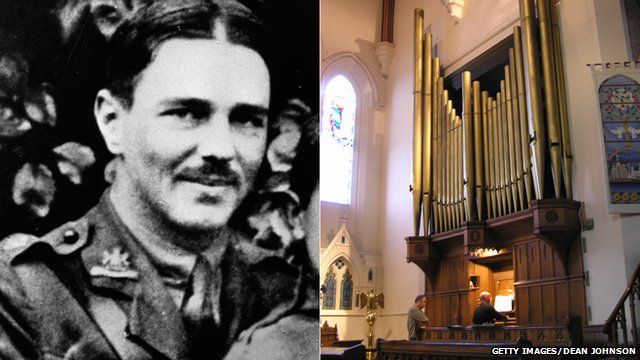 Video
World War I poet Wilfred Owen's musical inspiration recreated
The music composed for services attended by WWI poet Wilfred Owen in his youth has been recreated at his childhood church in Oxton, Merseyside.
Cavatina was composed by the Christ Church organist Edward Townshend Driffield during the time the poet was a choir boy.
Driffield's music had been largely forgotten before a search by current organist Paul Broadhurst found a folder of his work in the church's basement.
A recording of Cavatina on the church's organ, which was in situ when Owen attended the church in the early 1900s, has been made.
Dean Johnson of The Wilfred Owen Story museum said the music would have had a "profound effect on Wilfred's sensitivity".