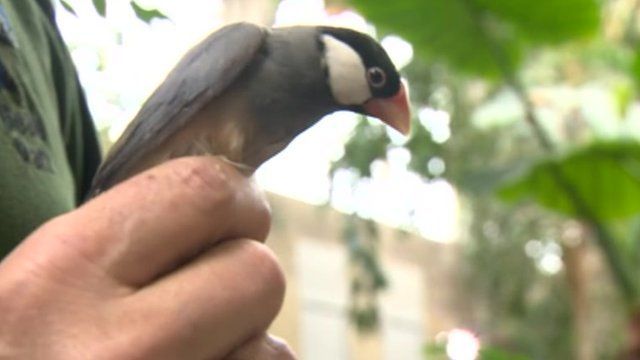 Video
Chester Zoo birds given health check-up
Keepers at Chester Zoo are checking endangered and exotic species in their annual bird catch.
Each year, keepers carry out a check-up of the 240 birds in their free-flying tropical house to assess their health and condition.
The birds are also ringed so they can be identified individually as they fly around.
More than 20 different species of bird reside at the zoo including the endangered blue-crowned laughing thrush and Java sparrow.