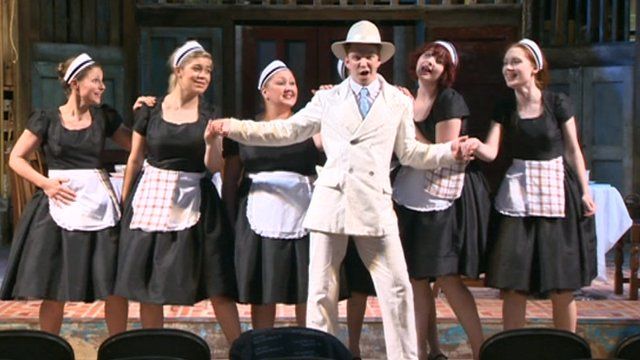 Video
Medieval mystery plays performed in Chester
More than 300 local people are preparing to take centre stage at Chester Cathedral for the opening of the Chester Mystery Plays on Friday.
The plays are dramatisations of the Bible stories dating back to the 14th Century and are only performed every five years.
Mystery plays were banned nationally in the 16th Century and were only revived in 1951 for the Festival of Britain.
This year's performances have been given a modern take.
Go to next video: City's solution to heritage crime