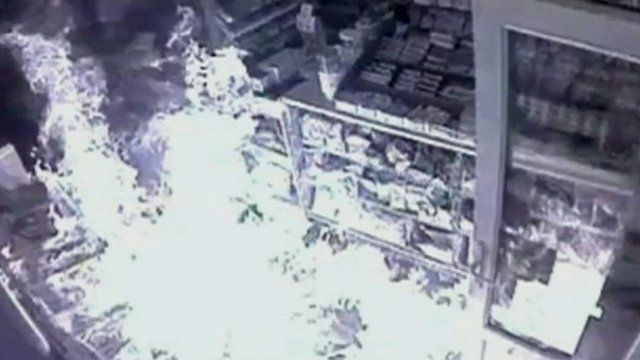 Video
Anfield newsagent arson attack CCTV released
CCTV footage has been released of the moment arsonists set fire to a shop in Liverpool with the owner inside.
Two offenders squirted flammable liquid into the shop before igniting it at Robinson News on Priory Road in Anfield on 8 June.
Jude Jeevan, 48, suffered serious burns to his hands and arms after slipping on the liquid and falling into the fire.
A large-scale investigation is continuing into the arson and a number of possible motives are still being explored, Merseyside Police have said.