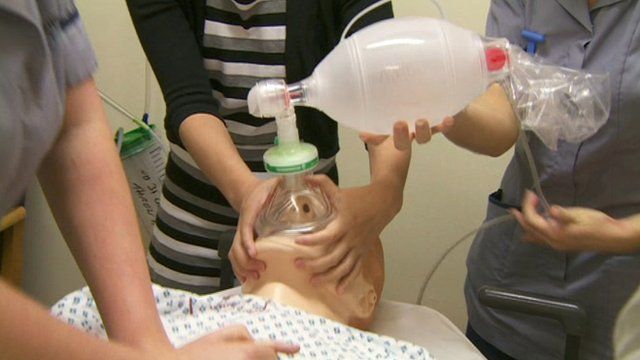 Video
Aintree Hospital staff take part in 'simulator' training
A Merseyside Hospital has been taking part in a scenario "simulator" to see how staff deal with challenging situations.
Doctors, nurses, caterers and cleaners are participating in the week-long training at Aintree Hospital.
The hospital said it was the biggest live NHS training event ever to take part in the region.