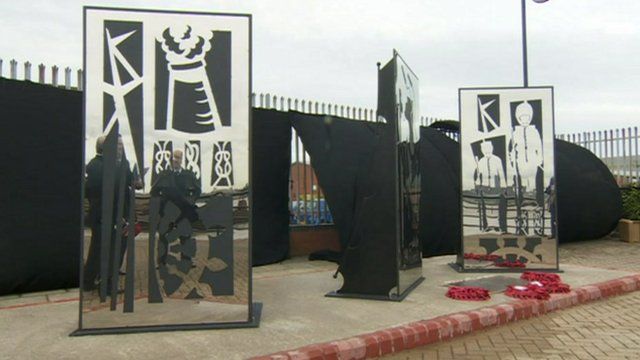 Video
Memorial for 400 killed in HMS Birkenhead ship disaster
A memorial has been unveiled to commemorate 400 men who drowned when the HMS Birkenhead sank off the coast of South Africa 162 years ago.
Men stood back as women and children boarded the lifeboats, a procedure still known as the Birkenhead drill.
Andy Liston, a Wirral lifeboat man was holidaying in South Africa and saw signs referencing the ship.
Mr Liston said: "I had to almost pinch myself to say where was I?"
He said the people of the Western Cape were proud of the name "because of the famous ship and what it stands for".
Gemma Twigg, who designed the memorial, said it must have been "horrible" standing there as the boat went down.
Lindsey Prosser reports for North West Today.