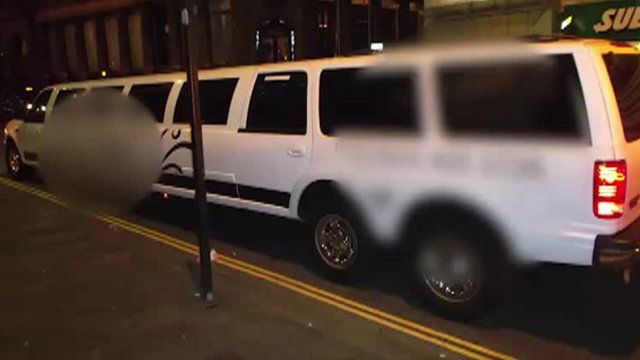 Video
Merseyside Police crush illegally modified stretch limousine
An illegally modified stretch limousine has been crushed after it failed to meet UK safety laws because a third axle had been fitted.
Merseyside Police released the footage after checks also found the vehicle's insurance policy and driver's licensing conditions had been breached.
Police have been working with Driver and Vehicle Standards Agency (DVSA) and Liverpool City Council to ensure limousines and public service vehicles are operating legally.