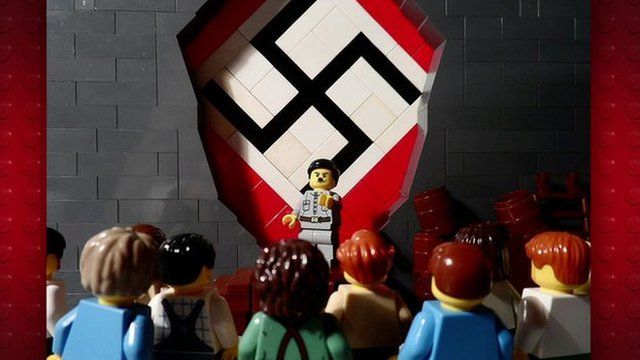 Video
St Helens student tells Holocaust story in Lego
A Merseyside student has used Lego to create a timeline of the rise and fall of Hitler for a school history project.
Sixteen-year-old John from St Helens was tasked with creating something to help people remember the Holocaust and decided to use the building blocks.
He said: "A lot of people don't want to look at pictures of people deprived of all their humanity. You can't show that to an eight-year-old child, but you could show a Lego image to give the idea of what happened."
He took photos of his scenes, including the first concentration camp and the burning of the Reichstag building, and uploaded them to the internet, where they have been viewed all over the world.
Go to next video: Lego therapy for autistic children