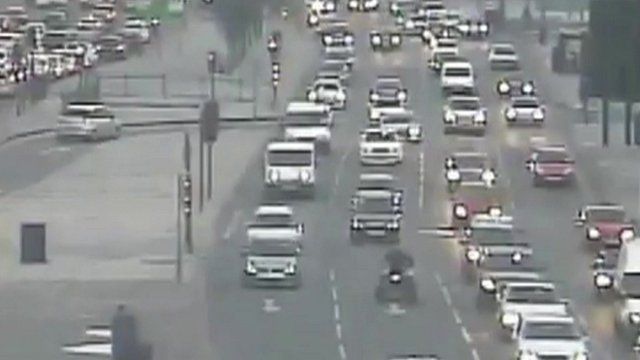 Video
'Wrong way' Liverpool quad biker 'lucky to be alive'
A teenage boy who rode a quad bike the wrong way into oncoming traffic in Liverpool is "lucky to be alive", police have said.
Footage of the youngster's antics was released by Merseyside Police as part of a clampdown on the dangerous and anti-social use of off-road bikes in the region.
Ch Supt Jonathan Roy said: "He is lucky to be alive and the case clearly highlights the risks for the entire community when off-road bikes are ridden in this way."
Police said the teenager was arrested and subsequently banned from driving for a year as well as being given a youth rehabilitation order and a curfew.
The CCTV was released following raids in which police arrested 16 people and seized 28 off-road bikes, some believed to be stolen.