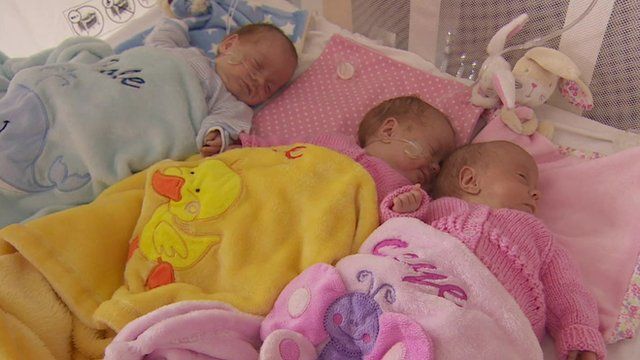 Video
Premature triplets make it home for due date
The parents of triplets born at 29 weeks have been celebrating bringing their babies home on their official due date.
Rylee, Skye and Cole each weighed less than a bag of sugar when they arrived more than ten weeks early and spent eight weeks in intensive care at Wirral Women and Children's Hospital.
Their parents, Kerrie-Anne Anderson and Simon Ellison, thanked the medics who made sure the babies made it home as they marked the milestone.