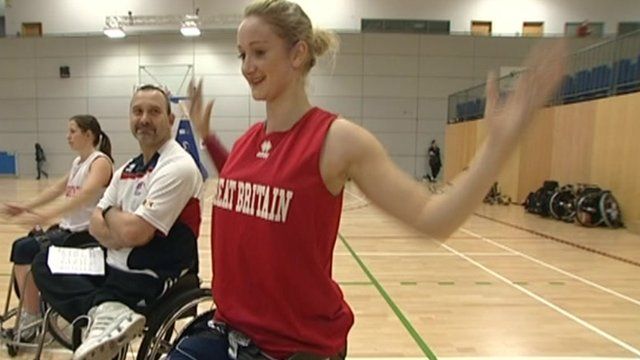 Video
Paralympian Amy Conroy hopes to inspire others
Team GB wheelchair basketball Paralympian Amy Conroy said it would be great to inspire other people to play a "great sport".
Amy, from Norwich, took up the sport after losing a leg through cancer.
She admits that she had been reluctant to take up a wheelchair activity after learning to walk again, but was quickly hooked.
Three of the five members of the women's team are from the East region. Caroline Maclean and Sarah Grady join Amy Conroy for their first match against the Netherlands on the first day of the games.