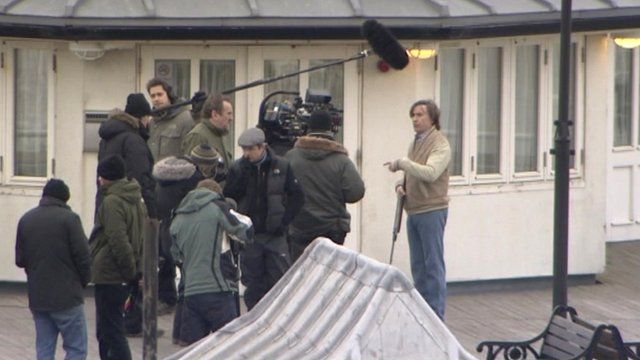 Video
Alan Partridge movie: Steve Coogan 'armed' on Cromer Pier
Early visitors to north Norfolk were up with the Partridge on Monday to enjoy glimpses of Steve Coogan on Cromer Pier reprising his role of the spoof DJ.
Creators of the long-awaited Alan Partridge movie have brought a crew of more than 100 people to Norfolk to film the broadcasting legend's first outing on the silver screen.
The £4m production is filming in in Norfolk until the weekend. The film is scheduled for release in August.