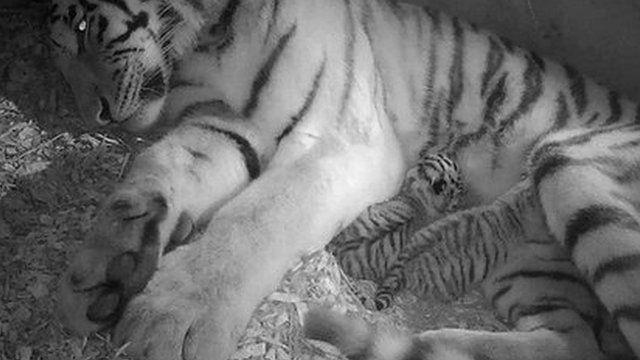 Video
Two Siberian tigers born in zoo
A camera catches the moment two Siberian tigers are born at Banham Zoo.
A CCTV camera at Banham Zoo has captured the moment two Siberian tiger cubs were born.
The endangered cats, also known as Amur tigers, were born on Friday.
It will be six weeks before staff can get close enough to the cubs to tell their sex and name them.