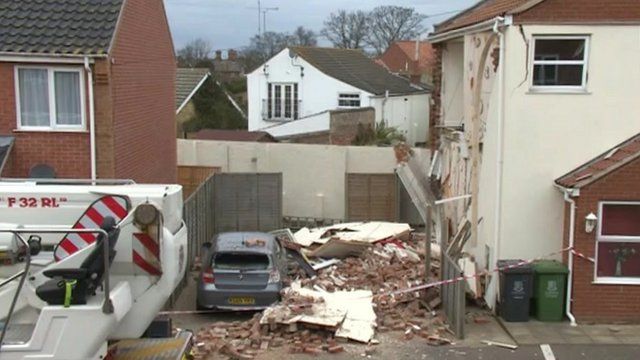 Video
Gorleston house collapse: Two injured in explosion
A house is in danger of collapse after a suspected gas explosion in Norfolk left two people with serious burns.
Firefighters and paramedics were called to Fredrick Road in Gorleston, at 11:00 GMT.
"The whole side of the building's been blown off and the front of the building is unstable", said Jim Palmer from Norfolk Fire Service.
A man and a woman were treated for burns at the nearby James Paget Hospital, but not thought to have life-threatening injuries.
An investigation is under way but while a "gas explosion seems most likely... we cannot give a definitive reason at the time," said Mr Palmer.