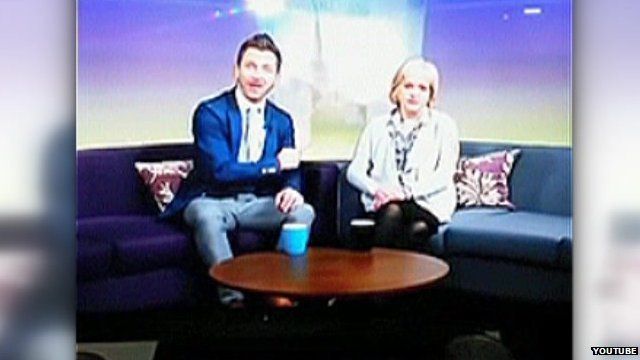 Video
Mustard TV's Darren Eadie sworn at by Helen McDermott co-host
A local TV channel has apologised after a presenter used a sexually explicit four-letter swear word to describe a colleague.
Helen McDermott, a former Anglia News and BBC Radio Norfolk presenter, used the derogatory term to describe her Mustard TV co-host and former Norwich City player Darren Eadie.
The swear word, spoken during a pre-recorded link, was broadcast in error on the Norwich-based channel's The Mustard Show.
The channel has apologised for the "lapse" and "any offence caused."