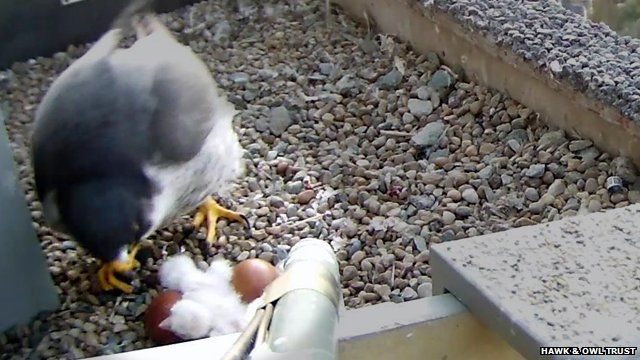 Video
Norwich Cathedral peregrine falcons' chicks hatch
Three chicks have hatched in a peregrine falcon in a nest box perched high on the spire at Norwich Cathedral.
The first two hatched overnight but were only glimpsed for the first time on the Hawk and Owl Trust's live nest camera at about 05:30 BST. A third chick hatched about 14:00.
"All the chicks look strong at this stage," said Lin Murray, from the trust.
There is one more egg left to hatch. The Hawk and Owl Trust has invested £5,000 in new high definition cameras to record events this year.