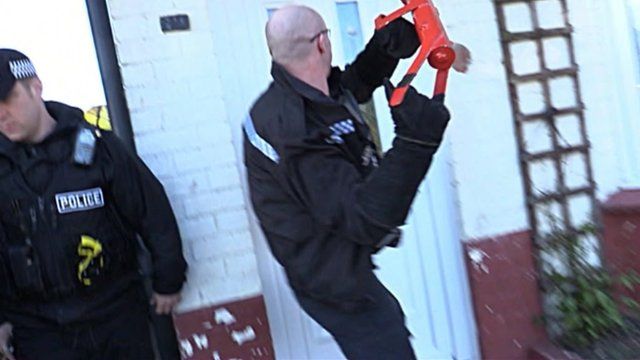 Video
Northamptonshire Police arrest 64 in drug raids
A series of police raids across Northamptonshire have seen 64 people arrested for dug offences.
Over the last two weeks 80 warrants have been executed at properties in Wellingborough and East Northamptonshire. A total of £40,000 worth of drugs and £225,000 in cash were seized.
Of those arrested, 40 have been charged with 134 drug offences. The majority of the people charged have appeared in court and have been remanded in custody to await trial.
Detective Chief Inspector Nick Lyall, who led a 10-month investigation, said it was the biggest operation of its kind ever seen in Northamptonshire.
It was launched following a number of incidents last summer when drug dealers were were using violence against each other.
More than 40 of the arrests were made at addresses in Wellingborough, with others taking place in Cold Ashby, Hinwick, Higham Ferrers, Bedford, Irthlingborough and Kettering. A number of arrests were also made in prisons.
In all the operation took place over seven enforcements days since 16 April and involved 200 officers.