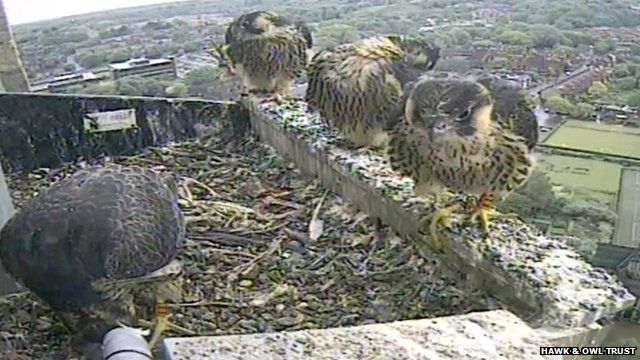 Video
Norwich Cathedral peregrine falcons create 'heart-stopping' moment
Peregrine falcon chicks on the verge of fledging make for a "heart-stopping" moment when they teeter on the edge of the nesting box on a windswept Norwich Cathedral.
It takes about six weeks from a chick hatching to reaching the point of fledging.
"Your knees go weak... you get bouts of vertigo for them," said Dave Gittens of the Hawk and Owl Trust.
"At this stage they are right on the cusp of being flight-ready - but only just. You watch with trepidation - but until you see them flying around and all the rest of it, it's heart-stopping."
Go to next video: Peregrine chicks hatch in spire nest