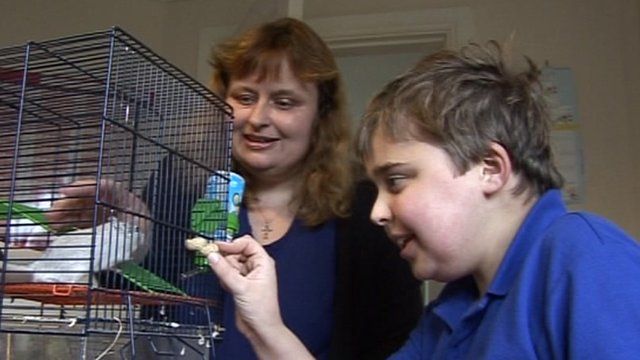 Video
Daventry mother urges VAT rethink on adapted homes
The mother of a disabled boy from Northamptonshire has called on the government to look again at how they pay for homes to be adapted.
Linda Ball's son, Daniel, has Duchenne Muscular Dystrophy and the family needs to extend their home in Daventry to accommodate him when he can no longer climb the stairs.
They will get a £30,000 grant for the building work, but because of rules governing the payment of VAT, they could end up with a bill for thousands of pounds to get the extension he needs.