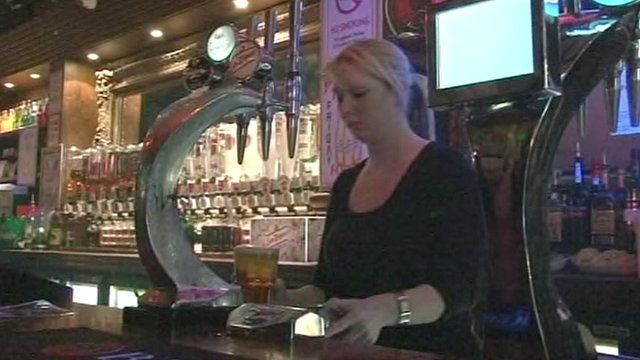 Video
Loss of key venues hit Northampton's nightlife
Bar managers in Northampton say the closure of a number of its biggest pubs and clubs has had a major effect on their trade.
The Lava and Ignite closed in October 2011 following the deaths of two students. Two more clubs closed after a fire in January.
But rather than be a benefit to the remaining pubs and clubs, the loss of key venues has apparently sent revellers elsewhere.