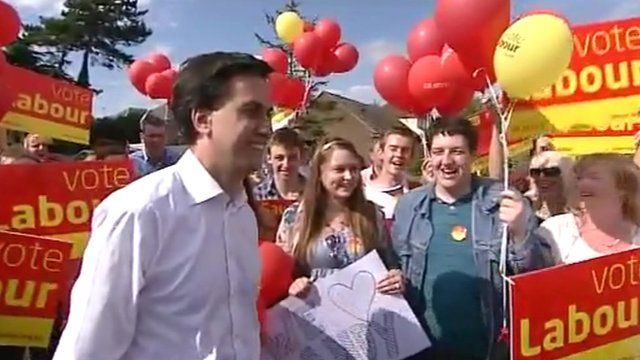 Video
Miliband begins Corby by-election campaign
Labour Party leader Ed Miliband has started campaigning in Corby days after the local Conservative MP Louise Mensch announced she was giving up the seat.
Mr Miliband said the biggest issue in the town was the economy.
Mrs Mensch officially stands down on 10 August. A by-election is expected in November.