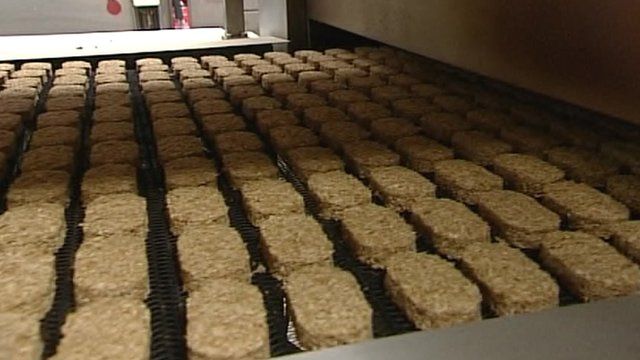 Video
Weetabix: Bad weather hits breakfast bites
A poor wheat harvest, resulting from last year's extreme wet and cold weather, has forced breakfast cereal producer Weetabix to scale back production on some of its range.
Difficulty securing enough wheat and oats has caused the Northamptonshire-based company, which has two factories in the county, to reduce production of Weetabix Minis and Oatibix Bitesize.
It apologised to customers and said all other products were unaffected.