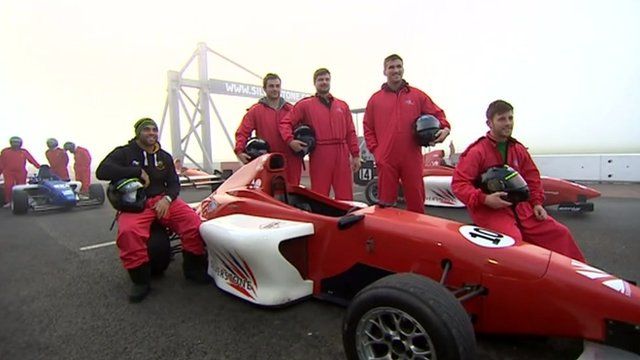 Video
Northampton sportsmen in a foggy spin at Silverstone
Fog stopped play when Northampton's football, cricket and rugby teams swapped boots and bats for the wheel of a fast car.
The event at the Silverstone race track was to raise money for Northampton General Hospital.
Some of the sportsmen were denied the chance to test their driving skills because of the fog but not before Mike Liggins noted some bunny-hopping down the pit lane.
Go to next video: F1 'like 12 rounds with Carl Froch'