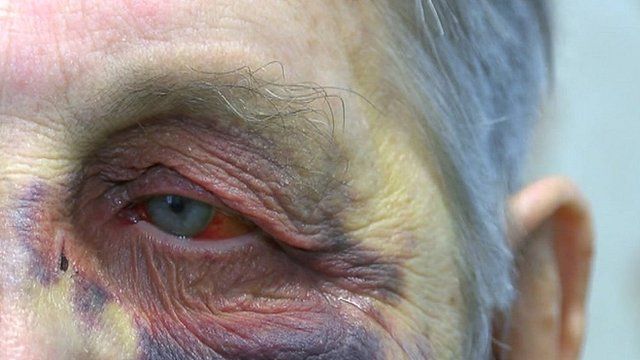 Video
Northampton pensioner struck with hammer during robbery
Police have appealed for information after an 83-year-old man was tied up and beat in the face with a hammer by a robber in his home.
Ian McCann was attacked after he went to investigate a noise at his back door in Elgin Street, Northampton, on Sunday.
The robber struck the army veteran in his left eye before leaving with a small amount of money and a debit card.