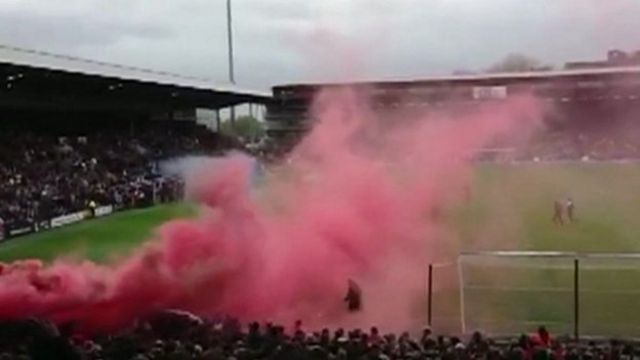 Video
Football club smoke grenade amnesty
A smoke grenades and flares amnesty was held by police as fans headed into Sixfields stadium in Northampton on Saturday.
Football fans heading into Sixfields stadium on Saturday were encouraged to hand over any smoke grenades and flares, no questions asked.
Northamptonshire Police held a "pyros" amnesty as Northampton hosted Swindon.
Flares and smoke grenades have been let off at Sixfields in the past, which is a criminal offence.