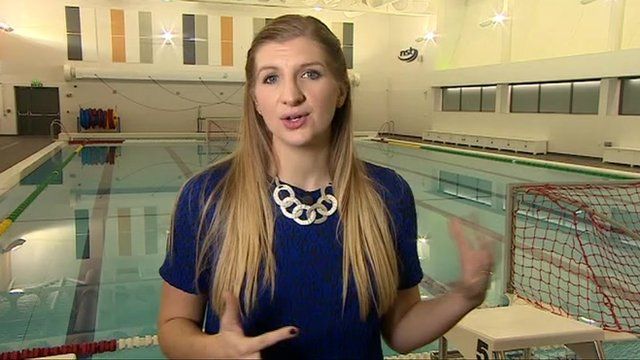 Video
Olympic swimmer Rebecca Adlington pays tribute to unsung heroes
Double Olympic gold medallist Rebecca Adlington has paid tribute to the unsung heroes at the grass roots of British sport when opening a new £4m school swimming pool and fitness centre.
The swimmer, one of the judges for the BBC Sports Personality of the Year Award, was speaking after she opened the new facilities at the Northampton School for Boys on Thursday.
She said without parents, teachers and enthusiastic young people there would not be elite players in any sport.
People were needed behind the scenes to take competitors to venues, to keep time, referee, organise fixtures and provide catering as well as hundreds of other tasks, she said.