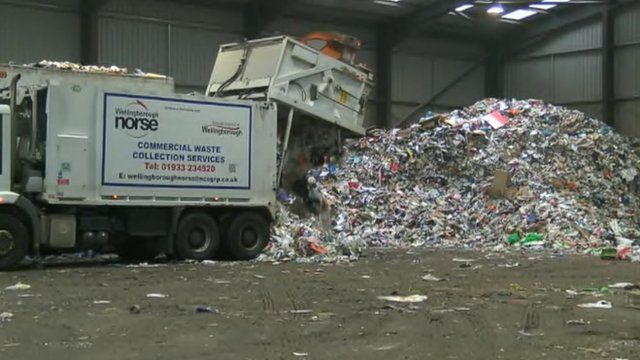 Video
Wellingborough council clamps down on bad recycling
Bad recycling is costing councils in Northamptonshire hundreds of thousands of pounds in landfill charges.
In Wellingborough only 35% of households recycle, and 14% of these bags are rejected.
This costs taxpayers about £140,000, the Borough Council of Wellingborough said.
To combat the issue, the council is inspecting bins and refusing to collect those which include non-recyclable objects.