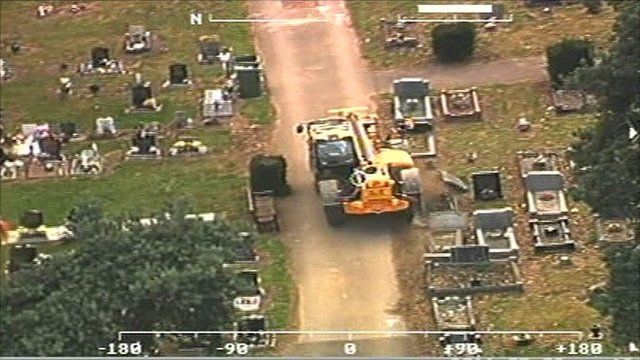 Video
Police cameras record Nottinghamshire JCB rampage
A man who went on the run from police using a JCB vehicle has been described by a judge as behaving like a "man possessed".
34-year-old Steven Regan caused £15,000 worth of damage as he ploughed through hedges and a field before smashing into a cemetery in Nottinghamshire, where he knocked down a number of headstones.
Collette McBeth reports.